At the time this article is being written, there are currently 28 templates available for phpLD 4.1 and 371 templates total for all versions. If you haven't had a chance yet, make sure you check out the phpLD template site devoted to indexing all of the templates. Here are a couple of recent highlights.
A really nice template that was just upgraded is the rising sun template. Beautiful colors and an easy to follow layout make for a nice presentation.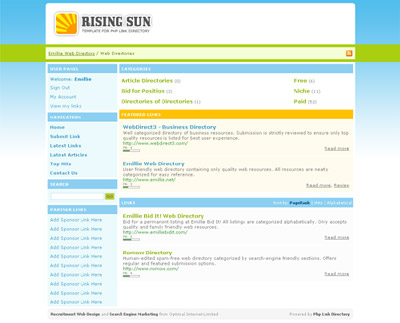 Also, one of the more popular 4.1 templates is Elevation and recently there was an Elevation Wordpress Theme released as well in case you want blend phpLD with Wordpress.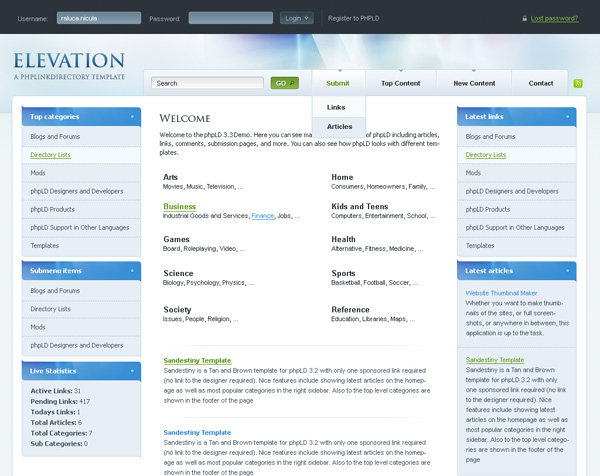 « Back to Templates
Previouse article:

phpLD Mobile Templates
Next article:

phpLD Template Collection